What are implant dentures?
Implant dentures are commonly referred to as snap-on dentures or implant-supported dentures. Snap-on dentures are a type of overdenture that are securely held in place by several dental implants. Traditional dentures rest on your gum line and can easily become loose while talking or eating. Implant-supported dentures are held in place by durable dental implants for stability and can help maintain jawbone density and facial shape. In some cases, snap-on dentures are made for the lower jaw, as traditional lower dentures are even less secure than traditional upper dentures. However, the majority of patients receive snap-on dentures for both the lower and upper jaw for a strong, healthy smile. Similar to traditional dentures, snap-on dentures can be removed for daily cleaning. The difference lies in how snap-on dentures are securely held in place by dental implants.
Implant dentures that use a special bar for stability are referred to as bar-retained dentures. Bar-retained snap-on dentures have a thin bar that follows the natural curvature of your jaw and attaches to the dental implants in your gum line. Dentures are firmly placed over this bar and are tightly held in place by attachments.
What are the benefits of snap-on dentures?
Implant dentures are a natural-looking tooth replacement that can create a full smile without the embarrassment of shifting dentures. The base of snap-on dentures are made of a realistic acrylic, which blends with your natural gum line for the most natural-looking results. The dental crowns used with your implant dentures are made of the finest porcelain for an even whiter smile. Snap-on dentures are only removed when you want to take them out at night.
Because implant-supported dentures are securely held in place, you are allowed to speak more confidently and enjoy virtually any food. Snap-in dentures can also be easily removed for routine cleaning. Implant dentures not only restore your smile but can reestablish your quality of life by helping you regain confidence and the ability to eat, smile, and talk without fear of your dentures becoming loose. The increased stability of implant dentures also allows you to be able to chew more effectively and enjoy your favorite foods more comfortably.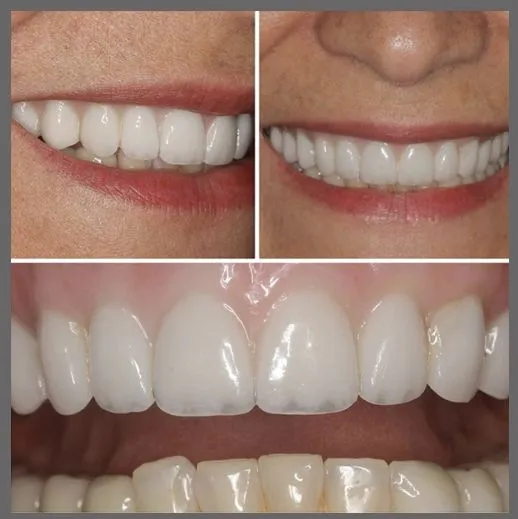 | | |
| --- | --- |
| Implant-Supported Dentures | Traditional Dentures |
| Stable and comfortable fit | Can be uncomfortable or even painful |
| Secure and stay in place unless removed | May slip or shift while talking or eating |
| Allows you to enjoy more foods | Limits what types of food you can enjoy |
| Provides a more natural-looking smile | Can make you feel self-conscious |
| Maintains healthy jawbone density | May cause jawbone loss or resorption |
| Durable, long-lasting | Fragile |
What is the process of getting implant dentures like?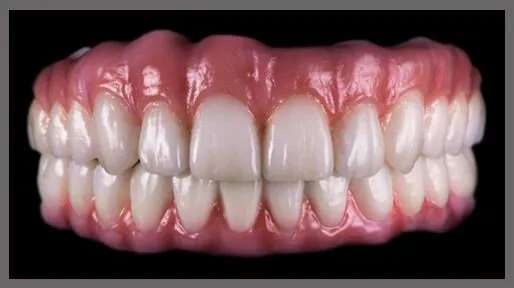 The entire process of getting snap-on dentures will be divided into multiple segments. Snap-in dentures are most commonly placed in the back of your upper and lower jaw due to higher bone density and stability. The individual steps of your implant denture surgery will also vary depending on what treatment option you choose and your specific case. Traditionally, implant denture surgery consists of an initial consultation, dental implant surgery, secondary dental implant surgery, and denture insertion. In some cases, the 2 dental implant surgeries may be combined into 1 implant denture procedure. Dr. Classi will decide what is best for your individual case during your initial consultation.
Your NYC Implant Denture Initial Consultation
Your initial consultation for snap-on dentures will consist of a general dental exam and a review of your oral and medical history. During your implant-supported denture consultation, Dr. Classi may take a digital impression of your teeth and a dental X-Ray. The information gathered from the digital impression and dental X-Ray scan will be used to properly plan for your snap-on denture surgery. If you do not currently have any dentures, Dr. Classi may make you a temporary traditional denture to wear until your snap-on dentures are ready to be inserted. During your consultation, Dr. Classi will be able to answer any of your questions and begin to plan your denture surgery catered to your specific needs.
Implant Dentures Dental Implant Surgery
The first step to receive implant-supported dentures is dental implant surgery. Several dental implants will be placed within the gum line of your upper and lower jaw. After the dental implants have been surgically placed within your jawbone, you will undergo a period of osseointegration. Osseointegration is when your dental implants slowly bond with your living jawbone and gum line. Successful bonding of your dental implants is pivotal because this acts at the stable base for your future snap-on dentures. Osseointegration may take 3-6 months, but once your dental implants have bonded with your jawbone, you will be able to take the next step in receiving implant dentures.
Implant Dentures Secondary Dental Implant Surgery
To confirm that your dental implants have properly bonded with your jawbone, Dr. Classi may order a dental X-Ray. During your second implant denture surgery, a small incision will be made in your gum line to expose the top of each dental implant. A special cap referred to as a healing collar will be placed around each dental implant to ensure that your gums heal properly. These healing collars are usually left in place for 2 weeks. Following this 2 week period, the healing collars will be removed and replaced with general dental implant abutments. An additional digital impression will be taken, which will be used to create the framework of your snap-on dentures.
Denture Insertion
When Dr. Classi determines that you are ready to receive your implant dentures, a metal bar will be placed on the dental abutments of your dental implants. Your snap-in denture framework will be placed to see if it fits comfortably and correctly. If the metal bar and framework of your implant dentures fits properly, porcelain teeth will be temporarily placed on your denture framework. You will then try on your implant dentures. If your implant-supported dentures fit well, your crowns will be permanently placed on your implant dentures. Once the crowns have been properly placed to your implant denture framework, you will be able to return to Dr. Classi's office and have your final snap-on dentures securely placed.
When are snap-on dentures recommended?
Implant-supported dentures are recommended if you have few or no teeth and are looking for a natural-looking smile restoration. Snap-on dentures are also recommended for patients with adequate jawbone density. When you lose teeth or wear traditional dentures, you slowly lose bone. Although you may lose jawbone when you do not have teeth, many patients have adequate bone density in the back of their jaws, which are where many snap-on denture implants are placed. Snap-in dentures will preserve your bone density and prevent future bone resorption. Implant-supported dentures also help to prevent medical complications that are associated with missing teeth.
Do implant dentures require special care?
Implant dentures must be removed daily to properly clean them. Maintaining proper oral hygiene and implant denture care will help keep your smile healthy. Implant dentures should be removed at night before going to bed. When you remove your snap-on dentures for cleaning, it is important to thoroughly cleanse the small areas around the attachments with a toothbrush.
How can I get started with snap-on dentures?
Dr. Classi would be happy to discuss implant dentures with you. To learn more about implant dentures with Dr. Anthony Classi at Classi Smiles, please request an appointment online or call our dental office at 212.682.3313.